A Dance In The Dark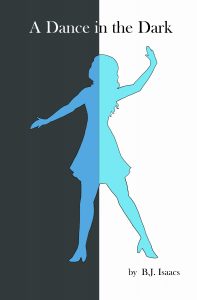 What does it look like when a nation or people group abandon God and His ways? Book One describes how this Dance in the Dark occurs and what it looks like. A Dance in the Dark (Revival: The Consistency of God) (Volume 1)
Reviews for Book One of Revival: The Consistency of God
As a newly minted Christ-follower years ago, I was exposed to revivalist authors like Frank Bartleman, E. M. Bounds and Leonard Ravenhill. Those authors sowed a desire in my heart for an authentic move of God that has never left me. BJ Isaac's has clearly had this same "spiritual DNA" grafted into his soul: "A  Dance in the Dark" is the result. May every leader in our times read it and catch the Godly virus of revival.
~Tom Hare, HarvestNet Ministries
A Dance In the Dark exposes the plague that has brought America to a place of darkness and moral decline.  B.J.'s heart for genuine Revival, his diligent and thorough research and passion for prayer have resulted in Part One of a topic that is "for such a time as this".
~Rosalie Canfield of Hope Over Heroin Ministries
"B. J. Isaacs challenges followers of Jesus Christ to bravely call on God for a fresh outpouring of the Holy Spirit in our nation and to surrender fully to God. Every Christian and every church wanting to be part of God's mission today need to read this book. O Lord, You have moved mightily in the past; do it again!"
~Ted Griffin, retired book editor, Crossway Books; author of What's Good About Anger?
B.J. Isaacs has few peers in understanding revival history and the consistent patterns that appear in those spiritual awakenings. More importantly B.J. lives a life surrendered to seeking the God who awakens the hearts of men and revives His church.
~D.J. Horevay,pastor and church planter
Many Christ followers are desperate for more of God, revival and the manifest presence of GOD.  BJ Isaacs has faithfully stewarded a call to read, research revival and its elements since 9/11 calling us to a desperate dependence on God. B.J. is a humble man with integrity, honor and compassion for the Bride and the lost, he & his wife Bonnie press into everything they have learned.  My husband, I and others have learned so much from BJ, you will too, read with eager expectation and learn salient points of each revival God has brought forth.
~ Renée Horevay, NEO HCN, C&MA
Book one A Dance in the Dark can be purchased directly from Amazon by clicking here or following link provided as highlighted above;  but also, can be purchased via the Amazon Smile program which provides a donation to charity of choice when you purchase through their site, or by following this URL link to the book via smile.amazon.com (with suggested choice of HarvestNet of Cleveland, OH as the selected charity).